METANATIONAL SHAZALAKAZOO
 METANATIONAL – SHAZALAKAZOO!
---
---
---
Text by Milan Djurić ⎜Shazalakazoo
"Have you played at the Guča Trumpet Festival?" they keep asking us everywhere we go.
Well, last year we finally did it. Actually, we played each and every night at one of the many makeshift bars set up in ordinary houses and yards during the festival week. This kept us quite busy but we still had more than enough time to listen to various brass bands: you simply cannot avoid them in such a tiny overcrowded village. At any given moment, we could hear at least two Serbian bands playing nearby at the same time. And guess what? One of the most curious things we observed there was the fact that roughly every fourth or fifth track played there was not Serbian, Romany or even hailing from the Balkans at all! These tunes came from somewhere else. They were a diverse mix of well-known hits from across the world.
However, not all foreign hits make their way into a Serbian brass band repertoire. This is reserved for the greatest of the greatest hits, for those which entered the World People's Music Hall of Fame, those which became the pristine evergreen unspoiled by the music industry of today. We all know these tunes. We've known them all our life. These are the melodies which are deeply rooted in their geographic and ethnic origin yet they are so international and global that they are no longer just Russian, Mexican, Jewish, Greek, Peruvian, French, American, Serbian or Egyptian tunes. In fact, they could correspond with similar ease with any kind of worldwide audience anywhere. They make the world music heritage which operates on a metanational level independent of their national lyrics.
Well, this album is our take on those metanational tunes. Performed by the traditional Serbian-style brass, they are set to ShazaLaKazoo's electronic dance rhythms, basslines and synths. This is our homage to the true music of the people
---
In these dark days where from Los Angeles to Vladivostok nationalism has resuscitated, the idea of a common culture heritage beyond inter-nationalism, a metanational heritage, well, it's just great. And this is just a beginning.
SHAZALAKAZOO ⎜BELGRADE SERBIA

ShazaLaKazoo is a live electronic dance music project formed by Uroš Petković (electric violin, turntable) and Milan Djurić (USB-clarinet, MIDI-controller). Their style can be described briefly as a dancefloor friendly music spiced with the sounds originated from their own region – the Balkans, as well as the influences from Latin America, Africa and the Middle East.
❯❯ SHA ⎜ZA⎜LA⎜KA⎜ZOO ❮❮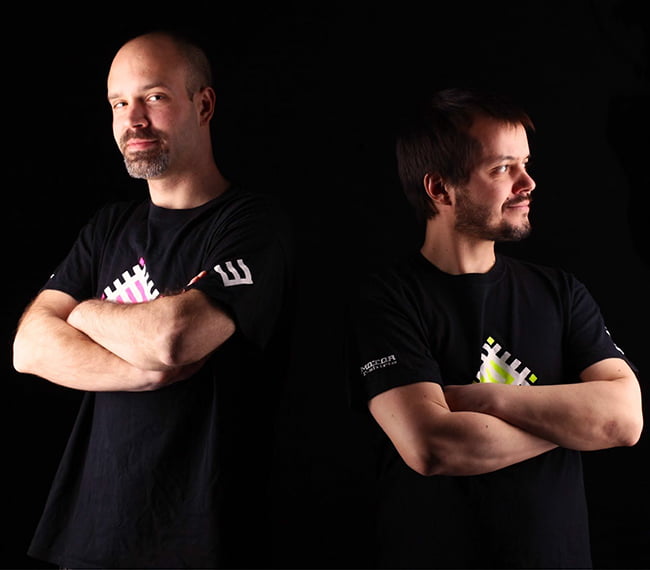 SHAZALAKAZOO WEB PAGE SHAZALAKAZOO SOUNDCLOUD
---
YOU ARE A JOURNALIST ?!




Send us an email with the subject METANATIONAL for a free EPK (mp3, images, text)
please include all publishing details

---
Copyright © 2016 BalkanBeats Records, All rights reserved.
---