SCHÖNE TAGE EP
SCHÖNE TAGE EP
With Spring and its promise of sunny days to come, what better track but Schöne Tage (nice days in German) !
This first release of Berlin-based BalkanBeats SoundSystem (Robert Šoko & Uroš Petković) is a tribute to Berlin, its language and its celebratory free spirit.
With Katya Tasheva's enchanting Bulgarian voice as well as DJ Tagada and Dr Fre's magic remixes, BalkanBeats SoundSystem's single Schöne Tage will be the soundtrack of your late nights and early mornings.

Available ONLINE
---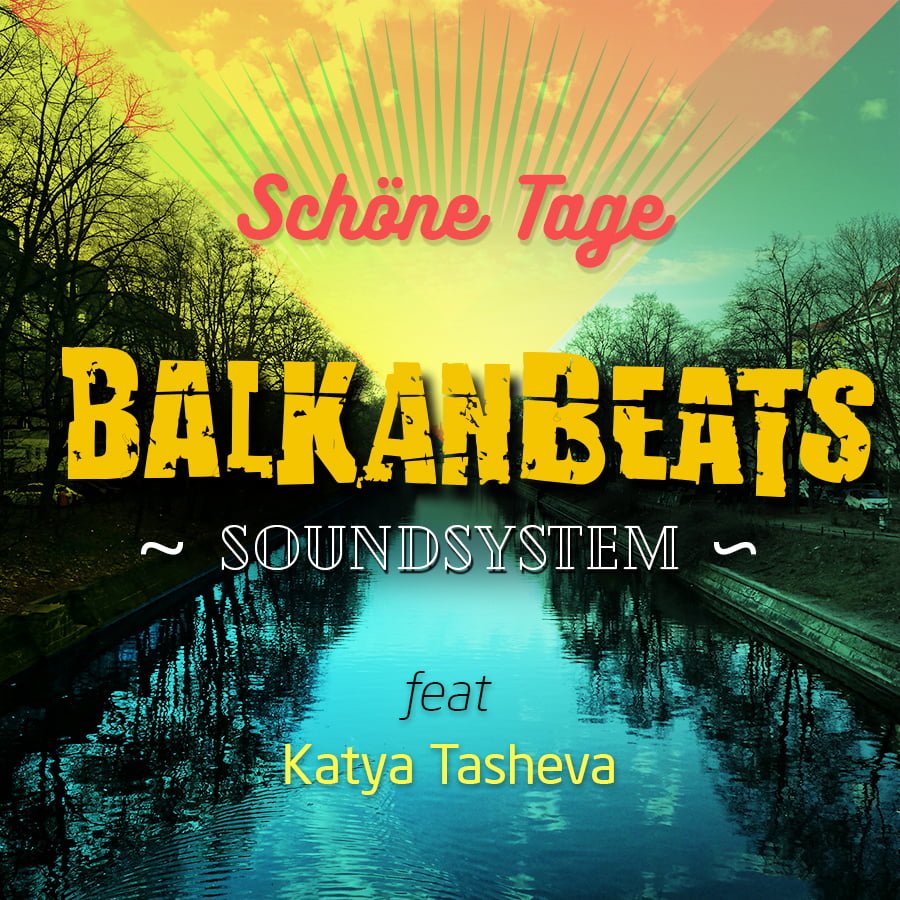 ---
INFO
COMPOSER: UROŠ PETKOVIĆ, ROBERT ŠOKO
VOCALS: KATYA TASHEVA & ROBERT ŠOKO
LYRICS: ROBERT ŠOKO, KATYA TASHEVA
ARRANGEMENT: UROŠ PETKOVIĆ & ROBERT ŠOKO
TRUMPET: MILOŠ NIKOLIĆ
VIOLIN, GUITAR, KEYBOARDS: UROŠ PETKOVIĆ
ARTWORK: GORAN RADOVANOVIĆ
RELEASE DATE: 21. 03. 2017

1. SCHÖNE TAGE (3:30) – ISRC DEVA91600004
2. SCHÖNE TAGE DJ TAGADA REMIX (5.09) – ISRC DEVA91700003
3. SCHÖNE TAGE DR FRE REMIX (4:02) – ISRC DEVA91700002
4. SCHÖNE TAGE SLOW MOTION (3:05) – ISRC DEVA91700001
5. SCHÖNE TAGE INSTRUMENTAL (3:05) – ISRC DEVA91600001

---